Greening Greenpoint and Newtown Creek Alliance began planting a green corridor on Paidge Avenue leading to the Newtown Creek Nature Walk on Friday, May 10th with the help of students from the Williasmburg High School for Architecture and Design!
Students planted over 500 native perennials and 20 native shrubs in a previously unused stretch of sidewalk lawn strip on the south side of Paidge Avenue between Clay and Provost Streets! The planting is part of the GCEF-funded Greening the Industrial Shoreline of Newtown Creek project which will plant over 2,000 native perennials, 50 native shrubs, and 15 native trees near the creek by the end of June.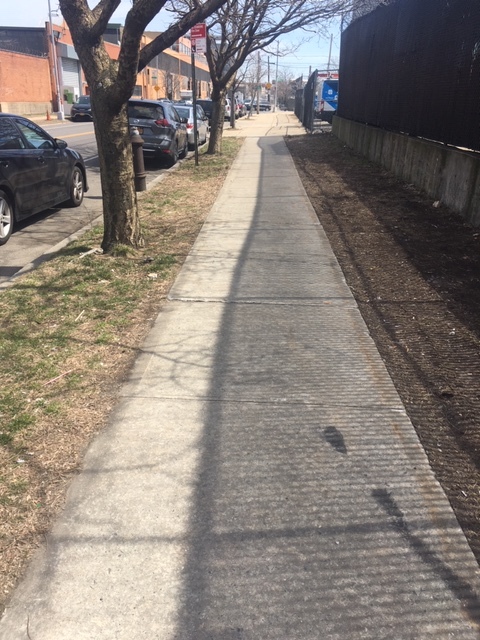 We'll be back to plant more on the north side of the street at the end of May!